Healthy recipes for pre-diabetes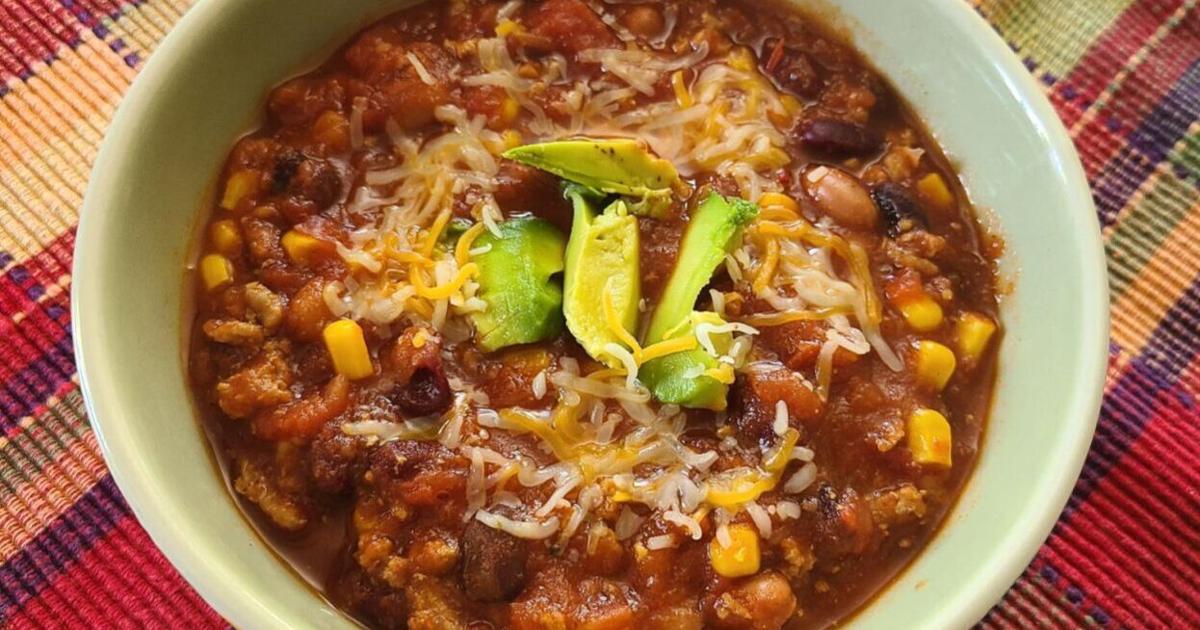 BERNIE MASON
For Lee Montana Newspapers

You may not be familiar with the term "pre-diabetes," but it is a state that is between normal blood sugar and Type 2 diabetes. It is a term that was introduced by the American Diabetes Association in 2002. The most recent data from the 2020 National Diabetes Statistics Report put out by the Centers for Disease Control and Prevention estimates that as of 2018, 1 in 3 Americans had pre-diabetes and the numbers are growing annually. The growth in numbers comes along with another health concern of our country, namely the increase in obesity.
With pre-diabetes your blood sugar level is higher than normal, but not high enough to be diagnosed as Type 2 diabetes. At this stage you can still make changes in your diet and lifestyle to prevent diabetes or to delay the onset. One of the major changes you can make is to eat healthier. This is true for anyone, not just those diagnosed with pre-diabetes. Try including more high-fiber foods, such as whole-grains, beans, vegetables and fruits for your food choices. The high-fiber foods will make you feel full longer which reduces the impulse to consume the less healthy foods. Snacks are OK, but choose ones that are rich in protein and high in fiber. Sugar does not cause diabetes, but the problem is that consuming high-sugar foods means you are not consuming foods that are healthier choices. Consulting a registered dietitian is also a smart choice in planning a healthy diet and self-care routine.
A new book I recently purchased that is very informational on the subject of pre-diabetes and is loaded with delicious healthy recipes for anyone is "The Everything Easy Pre-Diabetes Cookbook," by Lauren Harris-Pincus, MS, RDN.  Harris-Pincus has been a dietitian in private practice for 25 years. The following recipes are examples of the types of foods that will improve your health and are still ones you and your family will enjoy.
Quick Turkey Taco Soup
This super easy and satisfying soup can be made with any combination of beans you have on hand in your pantry. Serve the soup with reduced-fat cheddar cheese, chopped avocados, and cilantro for a satisfying and hearty lunch or dinner.
1 1/3 pounds lean ground turkey
2 (28-oz.) cans crushed tomatoes, undrained
1 (14-oz.) can low-sodium black beans, drained and rinsed
1 (14-oz.) can low-sodium pinto beans, drained and rinsed
1 (14-oz.) can low-sodium kidney beans, drained and rinsed
1 (14-oz.) can corn kernels, drained and rinsed
2–3 tablespoons taco seasoning, less sodium
In a large Dutch oven or stockpot over medium-high heat, heat oil, 30 seconds. Add turkey and cook 8 minutes or until no longer pink. Add tomatoes, beans, corn and taco seasoning and stir to combine. Cook 20 to 30 minutes, stirring occasionally. Serve. Source: "The Everything Easy Pre-Diabetes Cookbook," Lauren Harris-Pincus, MS, RDN.
Balsamic Tuna Grain Salad
This light and satisfying salad is a perfect way to use up any leftover cooked grains you may have on hand. I like to cook up a pot of grains and have them handy in the refrigerator or freezer ready to use when needed. You can add additional vegetables if you wish to make the salad even more nutritious.
1 cup packed cooked whole-grains, such as farro, wild rice, quinoa or wheat berries
1 (5-oz.) can water-packed, no-salt-added solid white tuna, drained
1/2 medium avocado, peeled, pitted and diced
1 tablespoon plain nonfat Greek yogurt
2 tablespoons balsamic vinegar
1/16 teaspoon kosher salt
1/16 teaspoon ground black pepper
2 cups romaine lettuce, chopped
In a medium bowl, add cooked grains, tuna, tomatoes, onion and avocado. In a small bowl, mix oil, yogurt, vinegar, honey, salt and black pepper. Stir 2 tablespoons dressing into tuna mixture. Serve atop lettuce and drizzle with additional 1 teaspoon dressing. Save remaining dressing for another time. Source: "The Everything Easy Pre-Diabetes Cookbook," Lauren Harris-Pincus, MS. RDN.

DIY 'Master Mix' is magical
Lemon-Herb Roasted Salmon with Broccoli and Tomatoes
This easy-to-prepare, one-pan meal will keep you on the right track to healthy eating. Just think of the good nutrition provided in the salmon, broccoli and tomatoes, and that it is prepared using little fat.
1 (1-pound) fresh or frozen skinless salmon fillet
1 1/2 teaspoons dried oregano, crushed
1/8 teaspoon ground black pepper
2 cups grape or cherry tomatoes, halved
2 tablespoons snipped fresh basil
1 tablespoon snipped fresh parsley
Thaw salmon, if frozen. Preheat oven to 400 degrees. Line a 15-x10-inch baking pan with parchment paper. Rinse salmon; pat dry with paper towels. Place salmon in prepared pan. Drizzle with 1 tablespoon olive oil and sprinkle with ¾ teaspoon of the oregano, the salt and pepper. In a medium bowl, combine the tomatoes, broccoli, garlic, the remaining 1 tablespoon oil, and ¾ teaspoon oregano. Sprinkle lightly with additional salt and pepper; toss to coat. Place in pan with salmon. Roast salmon and vegetables, uncovered, 15 to 18 minutes, or just until salmon flakes. Meanwhile, remove 1 teaspoon zest and squeeze 3 tablespoons juice from lemon. In a small bowl, combine the juice, zest, parsley, basil and honey. Spoon over salmon and vegetables before serving. Source: "Better Homes & Gardens, Mediterranean Recipes," 2017.
Chickpea, Lentil, and Sweet Potato Stew
You will get a generous amount of fiber in this stew since it contains both chickpeas and lentils, along with the sweet potatoes and kale. Since this recipe makes ample servings, you can freeze some in individual packages and have for a meal later. Just reheat when needed.
1 1/2 cups chopped sweet onion
2 cups finely shredded kale
1 recipe spice blend (recipe follows)
1 (15.5 oz.) can chickpeas, rinsed and drained
1 (14.5 oz.) can diced tomatoes, undrained
3 large russet potatoes, peeled and cut into ½-inch pieces (4 cups)
2 medium sweet potatoes, peeled and cut into ½-inch pieces (3 cups)
2 1/2 cups chopped carrots
1 cup dry lentils, rinsed and drained
1/2 cup chopped dried apricots
1/2 teaspoon black pepper
In a 6-quart Dutch oven, melt butter over medium heat. Add onion; cook and stir about 5 minutes or until soft and just beginning to brown. Stir in kale and spice blend; cook and stir 1-2 minutes longer or until kale begins to wilt and spices are fragrant. Stir in next nine ingredients (through honey). Bring to boiling; reduce heat. Simmer, covered, about 35 minutes or until vegetables and lentils are tender, stirring occasionally. Stir in pepper. *Spice blend: In a small bowl combine 1 teaspoon each kosher salt, ground cinnamon and ground cumin, plus ½ teaspoon ground ginger, 1/4 teaspoon each ground cloves, ground nutmeg and ground turmeric, and 1/8 teaspoon curry powder. Source: "One Pan Dinners, Healthy No-Fuss Meals," March 2022.
Bernie Mason writes the Local Flavor column for Lee Montana Newspapers. She was a Yellowstone County extension agent for 24 years. Mason grew up in Sidney in a family of German and Danish ancestry.