Food Network Thanksgiving Schedule 2022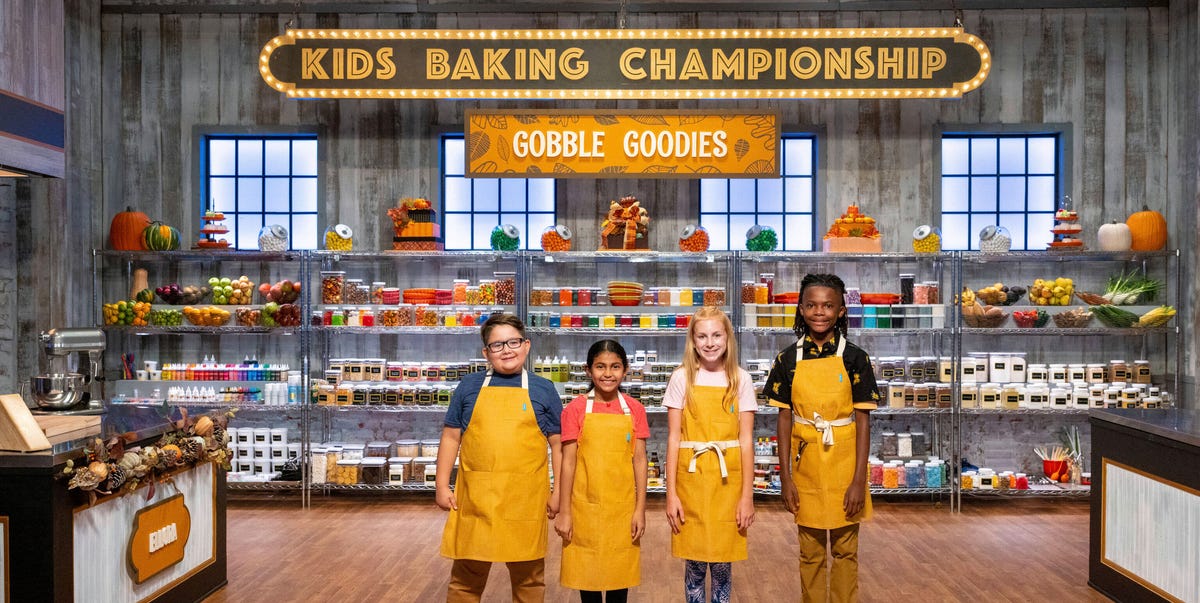 Thanksgiving is full of seasonal television specials and pumpkin-themed recipes. But, no one does the Turkey-holiday like Food Network.
The home to Ree Drummond's show, The Pioneer Woman, is the perfect place to start for planning out your Thanksgiving meal. After all, the network is literally dedicated to food, so it just makes sense that they know a thing or two about Thanksgiving, a holiday based on family and… eating! Where else can you get fall recipes, holiday competition shows, and expert advice from our favorite Food Network chefs all in one place?
This year, Food Network's 2022 Thanksgiving programming will help you prepare for your family feast with new episodes and specials airing all month long. Between Bobby Flay, Guy Fieri, and our very own Ree Drummond, this year's schedule is full of delicious delights we can't wait to get our hands on.
Here's all the info you need to know about Food Network's full Thanksgiving 2022 schedule, then keep watching for their Christmas schedule straight through the holidays.
Beat Bobby Flay: Holiday Throwdown
Dates: Tuesday, November 8 at 9 p.m. ET, and Tuesday, November 15th at 9 p.m. ET.
Food Network's November schedule is kicked off with a Thanksgiving episode where three of Bobby Flay's BFFs (chefs Anne Burrell, Tiffani Faison, and Jet Tila) take center stage. Their task? Well, Scott Conant challenges them to make a holiday staple: a standout casserole recipe!
The following week, Bobby Flay welcomes Eddie Jackson to his kitchen in an episode called "Stuff It, Bobby!" Chefs Maneet Chauhan, Christian Petroni, and Michael Psilakis will channel the episode's name by working on dishes that are all stuffed.
The Pioneer Woman
Dates: Saturday, November 12 at 10 a.m. ET, and Saturday, November 19 at 10 a.m. ET.
Ree Drummond (AKA, The Pioneer Woman), is showing us how to do Thanksgiving on a time crunch. What should normally take days of preparation is cut tremendously short, in her new episode of "Fast Thanksgiving Favorites." Get ready for quick Thanksgiving sides, stuffing muffins, holiday desserts, and everything in between—there's even a quick-cooking turkey recipe!
The following week, Ree is giving us all something to be thankful for: Thanksgiving leftovers! She'll show us how to transform day-after meals and desserts into a whole new dish with recipes like Thanksgiving breakfast sandwiches and turkey spaghetti. Oh, did we mention there will be a milkshake made with leftover pecan pie? Count us in!
The Kitchen
Dates: Saturday, November 12 at 11 a.m. ET, and Saturday, November 19 at 11 a.m. ET.
Jeff Mauro, Geoffrey Zakarian, Sunny Anderson, and Katie Lee Biegel aren't here to play. No. In fact, they are taking the pumpkin and fall season very seriously as they prepare a Thanksgiving meal that's completely make-ahead.
The iconic group comes together a week later, this time to "celebrate the best regional Thanksgiving traditions." They'll take us on a road trip across the country with recipes like West Virginia's Pimento Cheese Mashed Potatoes and a Midwestern Butterscotch Apple Gooey Butter Cake.
Guy's Ranch Kitchen
Dates: Saturday, November 12 at 12 p.m. ET.
Guy Fieri invites some of his friends to help create a menu of holiday recipes in this new episode of Guy's Ranch Kitchen. They're toasting the classics with turkey and green bean casserole, along with tons of other new recipes from star chefs like Brooke Williamson and Jet Tila.
Girl Meets Farm
Dates: Sunday, November 13 at 11 a.m. ET.
Molly is giving all of us a fix of a Chinese-inspired Thanksgiving, and we'll be the first to tell you that it's nothing short of mouthwatering (and absolutely stunning!). Watch her as she heads to the farm, where she creates all of her traditional culinary magic.
Kids Baking Championship: Gobble Goodies
Dates: Sunday, November 13 at 7 p.m. ET.
If you find that these four kid bakers look familiar when you watch this edition of Kids Baking Championship, it's because they are! Four previous stars from the show return and have to create the best turkey cakes the judges have ever tasted. What's in it for them? Oh, just a $10,000 prize. No big deal.
Holiday Wars
Dates: Sunday, November 13 at 9 p.m. ET.
Host Jeff Mauro works alongside judges Shinmin Li and Aarti Sequeira as they lead a quest to find the ultimate baker this holiday season. For this Thanksgiving episode, three teams will take part in the first annual Turkey Trot and come up with Thanksgiving-inspired creations that will hopefully lead them to the next episode.
Chopped
Dates: Tuesday, November 15th at 8 p.m. ET.
Four teachers enter the culinary battle-house—or should we say, the Chopped kitchen—where they face three days worth of Thanksgiving challenges. The audience will learn about each of their stories as the challenges progress, giving a personal touch to it all. Ted Allen acts as the host, while Maneet Chauhan, Cliff Crooks, and Tiffani Faison are our judges.
Holiday Baking Championship
Dates: Monday, November 14 at 8 p.m. ET, and Monday, November 21 at 8 p.m. ET.
Bachelor and Bachelorette fans, this one is for you! Jesse Palmer, a former Bachelor contestant, has made his way to Food Network to lead this series—where bakers are challenged to make a "grocery delivery gone wrong" come together for a delicious treat. Who will judges Nancy Fuller, Duff Goldman, and Carla Hall send home?
A week after, the series continues with their episode titled "Feeling Sweet and Thankful." With so many ways to prepare a turkey nowadays, our beloved Jesse Palmer challenges contestants to channel the different varieties in their dishes.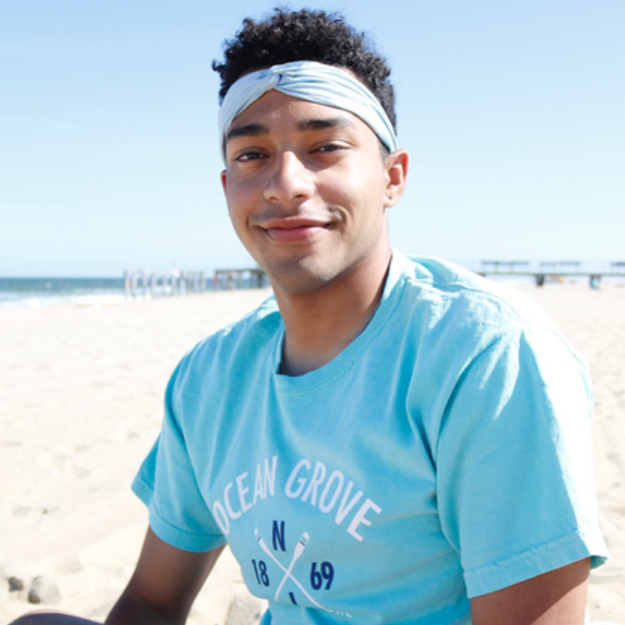 Josiah Soto is the assistant editor of news and social for The Pioneer Woman. He helps manage the website's social channels, in addition to writing high-performing news and entertainment content daily. 
This content is imported from OpenWeb. You may be able to find the same content in another format, or you may be able to find more information, at their web site.