Eastern Ontario Agri-Food Network launches new site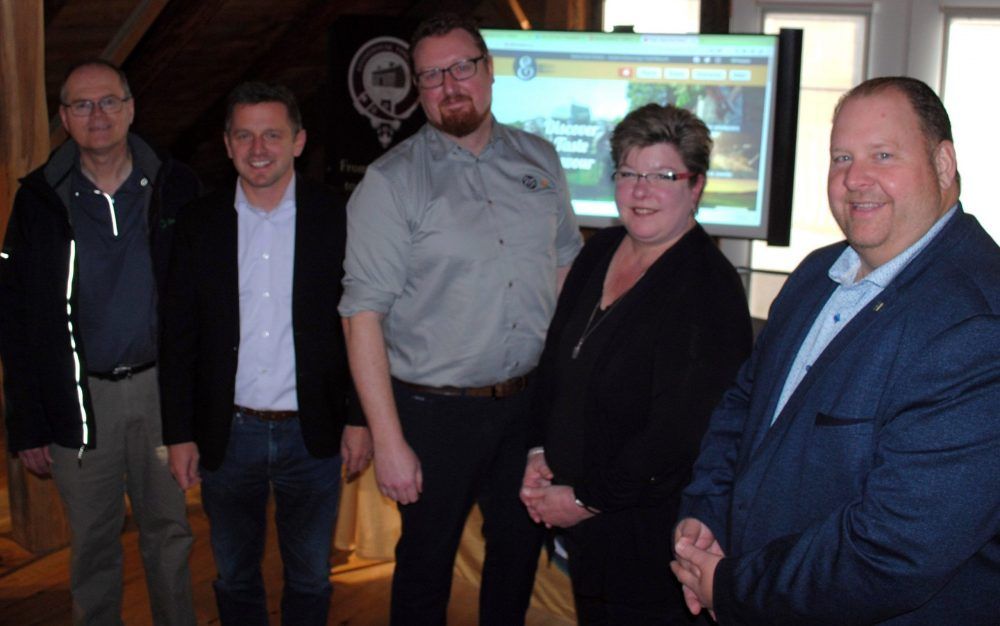 Article content
ALEXANDRIA — A non-profit organization helping people enjoy local food is making it easier to find products and personally experience eastern Ontario.
Article content
Under its branding, 'Savoureaston – Savourezeston,' the Eastern Ontario Agri-Food Network (EOAN) launched a new website (savoureaston.ca) Thursday in the upstairs meeting hall of North Glengarry winery, Stonehouse Vineyards.
"We have everything we need in eastern Ontario," said EOAN executive director Louis Béland, who had just finished providing an in-depth overview of the website to about two dozen stakeholders. "We have ridiculous-quality products, ridiculous-lovely people, and support.
"This brand (Savoureaston – Savourezeston) can bring everything together, and everyone can shine."
The new website acts as a kind of all-you-can-eat buffet, allowing consumers to better connect with EOAN's agri-businesses members, who get a better opportunity to showcase their products.
Article content
"Our partners are very dynamic," said Béland.
"We are aiming for two/three posts a week," he said, of the various ways, such as recipes and in-person events, that producers can inform potential customers. "We have fun with it."
The new site gives a fulsome description of network members, but also includes information about partners and sponsors. The site is driven by high-quality images, videos, and interactive maps are available. Béland urged members in attendance to fully participate by adding their content.
Béland noted the website's entry point did not use a map as the network's 200-plus members would make it hard to navigate. Instead, each producer category has its own map within its section.
Eastern Ontario Agri-food Network sets the table for Cornwall's funding

Eastern Ontario Agri-Food Network requesting $25,000 from city

One-stop shopping: food portal opening Saturday a big step for EOAN
There was a question as to whether non-member producers, especially those outside the region, in Quebec, would be allowed to participate.
Article content
EOAN serves Akwesasne, Cornwall, SDG, and Prescott-Russell. Béland said EOAN's structure is designed with the intent of gaining paid memberships, which in turn strengthens the overall well-being of their sector.
The original website was designed to be geared toward the members, not the customer.
"It was not something that was very public, not enticing to the public," he said.
As more information was added it became less suitable. Eventually, a new strategic plan and market study suggested the need for a better, more interactive website for consumers.
Béland and a small team worked on it after EOAN received $50,000 from the Ontario Ministry of Francophone Affairs' community development fund, and $25,000 from Desjardins' community investment grants. The EOAN has also received funding from Cornwall, SDG, and Prescott-Russell.
As for the website's eventual effectiveness, Béland said it is incalculable. He said if EOAN continues to grow he will know the site is a success, ensuring "the community believes in itself first … and the rest will take care of itself."