Case students offer variety of cuisines at food truck event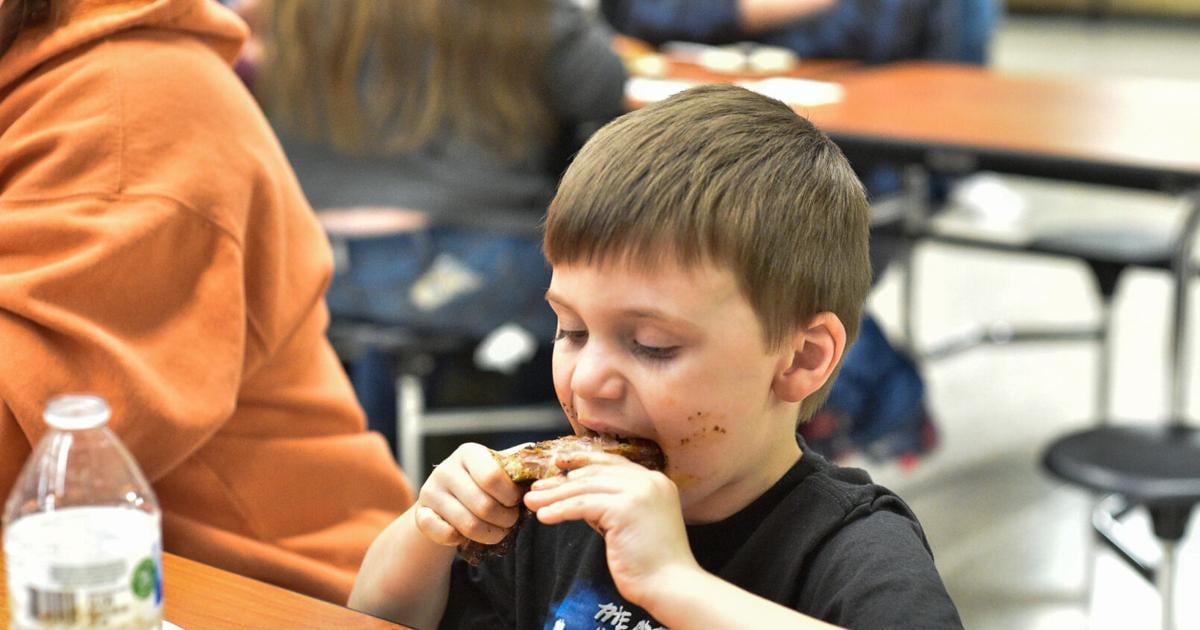 MOUNT PLEASANT — Madison Marry joined the culinary class midway through the school year because she wanted to participate in an upcoming food truck event.
That came to fruition Wednesday evening, and she said being in the course was one of the best experiences of her high school career.
"I snuck in halfway through the year, but I'm so glad I chose to do it," Marry said. "I was so excited to do the food truck. I was like, 'I need to do it before I graduate,' so it's really exciting to be able to do this."
Marry was on one of 10 teams composed of Case High School seniors who showcased their culinary skills during a "Food Truck Adventure" event Wednesday at Case, 7345 Washington Ave.
Students worked for months leading up to the event, which was their capstone project.
They honed the menus by taste-testing potential options, receiving input from teachers who also taste-tested and determining how much spice and seasoning to include.
The seniors said it was an ongoing process to get team members to agree on what the food should taste like.
"When you're working with a group, you have to get everybody's voice in there to decide on a common ground," said student Lilith Reading.
Reading was on the "Federal Crime Rolls" food truck that served Philly cheesesteak sandwiches with provolone and kimchi wrapped in a yeast roll.
Bryonna Billips also was on the "Federal Crime Rolls" team, and their motto was "We're dangerously delicious because that's how we roll."
Billips enjoys seeing "the joy on people's faces as they eat" meals that she helped prepare.
So does Reading, who also appreciates the chance to be creative when making food.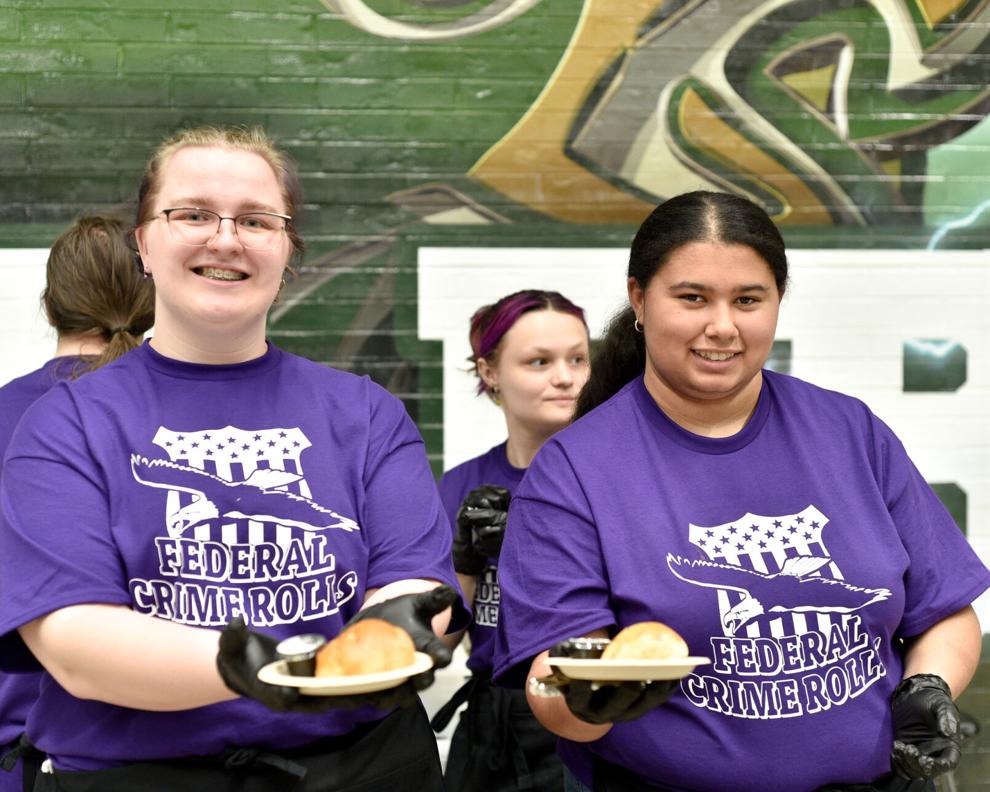 Marry, too, enjoys the artistic side of cooking and presenting food.
"I love showing creativity with my food, because I love art," Marry said. "It's art and cooking. It just goes together so well."
Marry was part of the "Stacked" food truck team that served Cuban sandwiches made with green chili shredded pork, Canadian bacon, sliced pickle, muenster and pepper jack cheeses.
The class behind the food truck event is taught by Erica Buskirk, Case culinary pathway instructor.
Reading said Buskirk's course has made her more comfortable with cooking and trying new food.
Students often ask one another if they have anything new to sample.
"It's just become a thing: 'You got food on you?'" Billips said.
"We love sharing food," Marry said.
In addition to technical aspects, seniors said the class has helped them learn more about themselves.
"I've grown more as a person," said student Jay Torres.
Torres was part of the "Birria El Rey" food truck team that served ramen with birria broth, short rib, cilantro, onion, avocado and quesadilla cheese. It also offered a vegan option.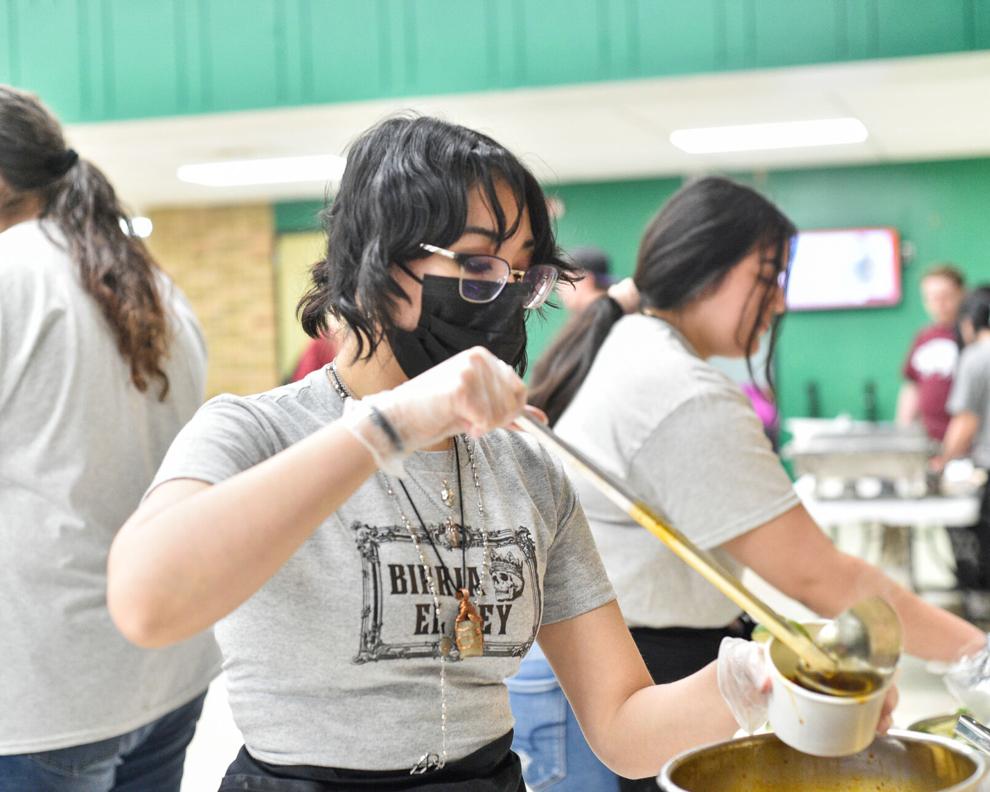 Despite some challenges along the way, students said the most rewarding part of the process was working with classmates and forming friendships.
"Each other's company is our motivation," Reading said.
Buskirk, who also is the chef at Twisted Cuisine restaurant in Kenosha, stresses the importance of collaboration.
"In the real world, it's all about team," Buskirk said. "That's what I try to show within the class, is, 'The person next to you is going to work just as hard as you if they see you working hard.'"
Buskirk, who some students affectionately call "Chefy," always has bittersweet emotions this time of year because it will soon be graduation for seniors, many of whom she has taught for three years.
"I see them grow from tiny little humans to tiny little adults," Buskirk said. "They're growing, they're learning, they're striving for excellence, and to let them flourish and I back off a little bit, it's kind of like being a momma … They've been my backbone this whole year. Getting them to this point — it's been a challenge, it's been an adventure."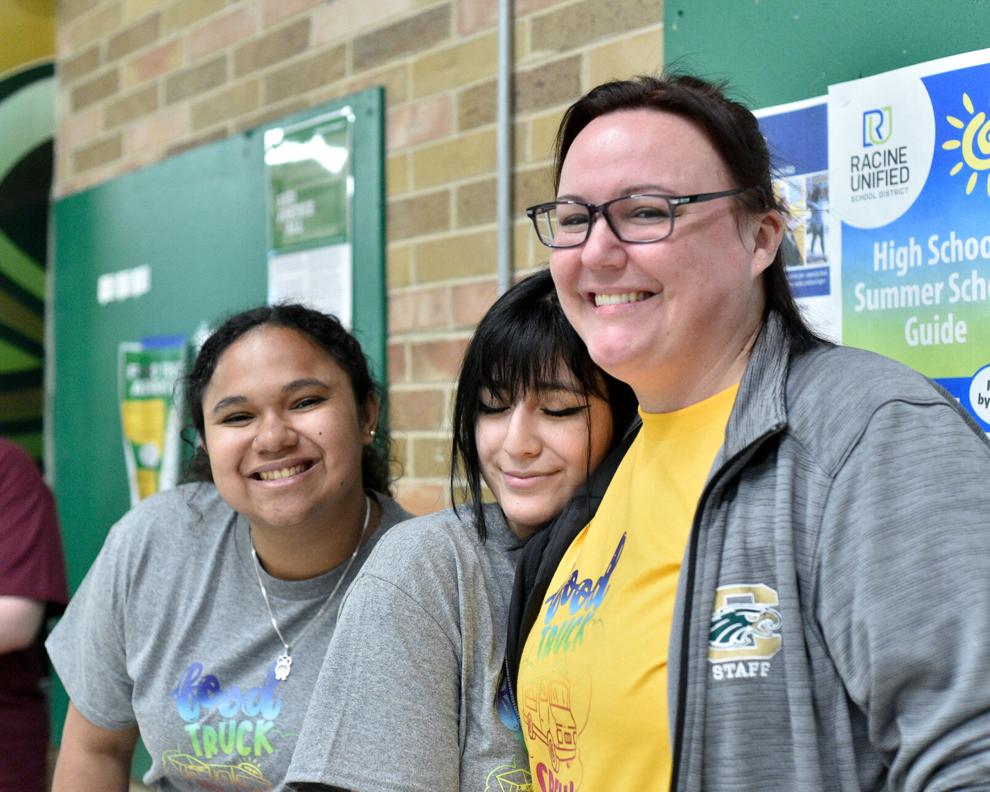 Students expressed great appreciation for Buskirk.
"I truly do love having Chefy and all of the things she's done for us," Billips said. "Even though we've been mad at each other, we've always come to the conclusion that we're not really mad at each other, we're just mad at the situation. I love her so much."
Torres said the culinary class "has become more of a safe space for me to just hang out."
Marry shared a similar sentiment.
"I'm definitely going to miss (Buskirk)," Marry said. "She's like a cooking mom … She's definitely my favorite teacher, probably, I've ever had, and the opportunities she gave me — I was so glad to have them."
Those opportunities for Marry and her classmates culminated Wednesday with a flavorful event.