'Anyone can make it': seven tips for being a better cook in 2023 | Australian food and drink
I am a terrible cook. I joke that it is the reason I'm not married. (The actual truth is I am a commitment-phobe).
I can ruin a stir-fry (soggy vegetables, no flavour); am incapable of turning out an edible pasta dish (squishy pasta, too much sauce); and run for the exit when confronted with an actual recipe that I have to follow.
I know I am not alone. There are other terrible cooks out there. And then there are quite good cooks who, nevertheless, have no idea how an Indian chef would prepare basmati rice, or a Mexican chef would make a proper taco. Until now.
Here, top chefs share some inside tips for cooking the basics right and getting failsafe flavour.
Fluffy rice
"First, don't use a rice cooker. Soak 500g of basmati rice in lukewarm water for 15 minutes to soften it. While it is soaking, boil the water and add ¼ tsp of salt and a tablespoon of ghee or olive oil. As the water comes to the boil, rinse the rice to remove the excess starch and place it in the pot. It will take about eight minutes, at the same heat, until you see the rice rotating in the water, then you can remove a grain and test it by taking a bite.
"Once it's cooked, drain it, then spread it on a flat tray so it cools down. In this process, every grain should be fluffy, flavoursome and ready to serve."
Harry Dhanjal, Atta Restaurant, Albert Park, Melbourne
Tacos: less is better
"Fill them with simple things like grilled, sliced meat and a salsa – never lettuce, sour cream, or shredded cheese. The salsa can be made with two tomatoes, a quarter of an onion, a jalapeño chilli and a small garlic clove, blended together.
"For the tortillas: get a bowl of water big enough to dip a tortilla in, then take it out, and put it in a very hot pan. If it is not hot enough, the tortilla will stick. Cook a few seconds each side, then put it in a tea towel with the other tortillas as you go.
"You can put chopped coriander and a slice of avocado on top."
Daniella Guevara Munoz, La Popular Taqueria, Port Adelaide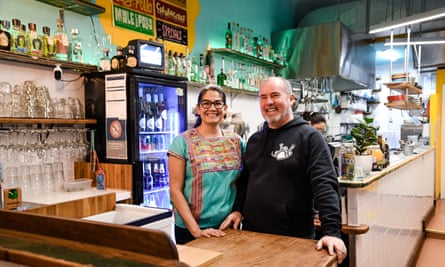 Pasta al dente every time
"Boil water then add 7g of rock salt per litre. Never put salt in at the start because it will go to the bottom and corrode your pot.
"Once the water has boiled again, add the pasta. Bring it to the boil then start your timer. If the packet says eight minutes, cook it for six. Before you strain the pasta, remove a cup or two of pasta water. You can add a little of this to your sauce, because that's where the beautiful flavour and starch comes from. Don't go crazy."
Danny Russo, The Russolini Group
Dressing to rescue overcooked veg
"No matter how wilted the cos you found at the bottom of the crisper, or how overcooked your pumpkin, this foolproof dressing makes any vegetable or salad delicious, and anyone can make it.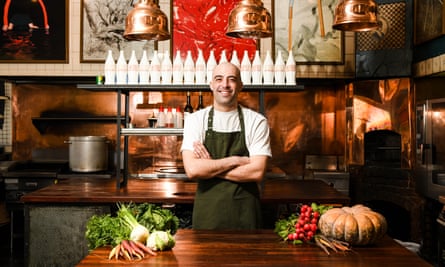 "Take 300ml of yoghurt, 3 tbsp of tahini, 3 tbsp of lemon juice, one crushed garlic clove and a pinch of salt and white pepper. Blitz it all together and add water to adjust to your desired thickness."
Joel Tisato, Africola, Adelaide City
Super simple French pudding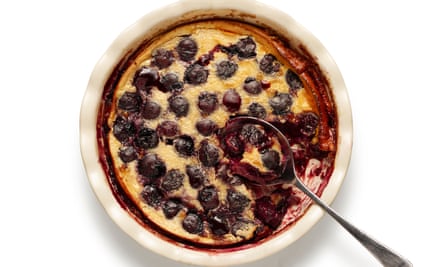 "You can make clafoutis with any berries and it is a very easy dessert that will impress guests. All you need is 250ml of cream, three eggs, two egg yolks, 100g of sugar and 15g of flour, blended all together and poured into a sprayed, overproof serving dish you have already put your favourite berries in.
"Cook it at 200C for about eight minutes. It will puff up like a soufflé, but not evenly. Serve it alone, or with creme fraiche or ice-cream."
Ayhan Erkoc, Cotham Dining, Kew, Melbourne
Vietnamese-dipping-anything-sauce-and-dressing
"You can use nuoc cham for seafood, rice paper rolls, spring rolls, noodle salads or coleslaw.
"Take 50ml fish sauce, 50ml lemon juice, 100ml simple syrup [made using a 1:1 ratio of water and sugar], two garlic cloves, and one long red chilli and blend them until smooth. Rest the sauce for 30 minutes and refrigerate before use. If you are using this for a salad dressing, add 50ml of water."
Kevin Nguyen, Le Feu Vietnamese French restaurant, Mornington, Victoria
Perfect gnocchi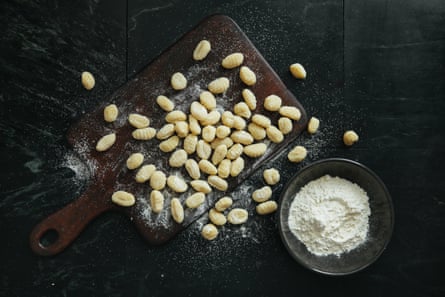 "You want a potato that doesn't have a lot of moisture, like a desiree. I like to roast them whole on a layer of rock salt to sweeten them and give the gnocchi more flavour, rather than boiling them as some recipes suggest. You want your gnocchi to be light and fluffy so the trick is being very delicate when bringing together the ingredients and using a potato ricer.
"The other trick, after you have cooked them, is to remove them from the boiling water and put them in ice water. They can be drained and reheated in a pot of boiling water for two minutes. I love to pair gnocchi with Napoli sauce and prawns."
Nicole Bampton, Capriccio Osteria, Leichhardt, Sydney
Four fast tips
Multi-award-winning chef Danny Russo has worked in international kitchens to rave reviews. He has some simple advice for terrible cooks.
Read the recipe, several times. Get to know what order you are doing things. That is the best advice anyone can give you.

Use measuring devices. Just "a handful" may be too much if you have big hands.

Don't be tempted to alter the recipe unless you know what you're doing. If you're guessing, it's likely you will just turn it into something you don't want to eat.

Don't stress. Cooking brings everyone together and, even if the dish is a disaster, you will have a great story to tell.